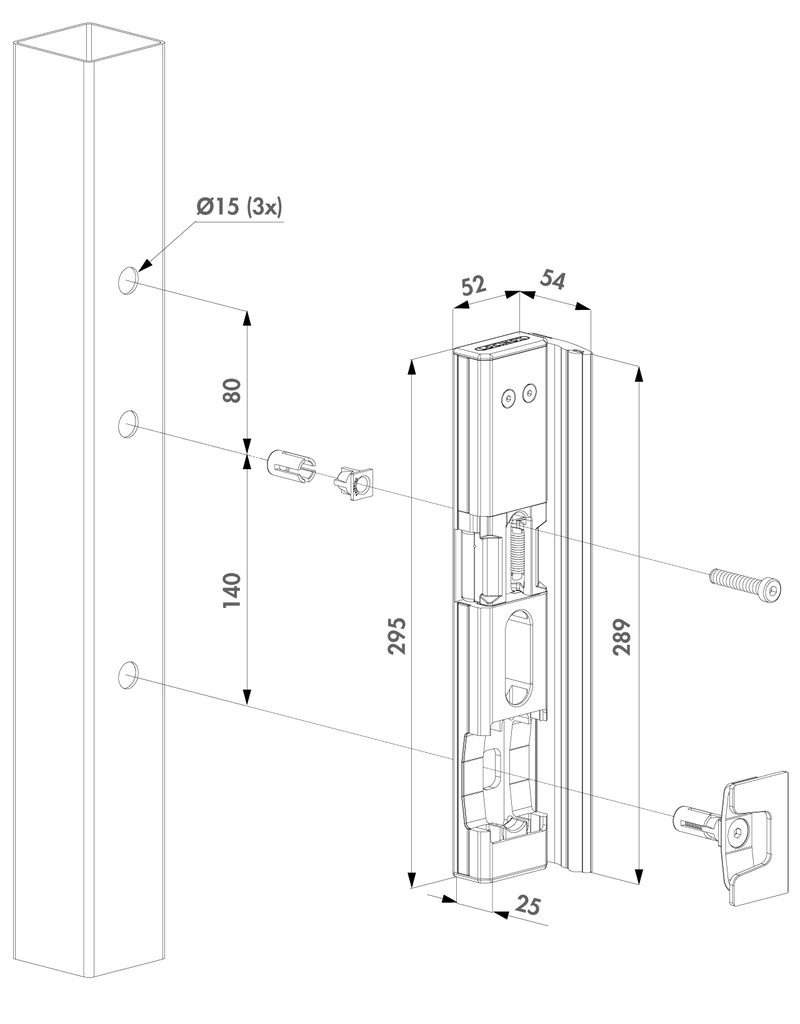 LokkLatch Self-locking Security Gate Latch Pro SL
3
FK426
0.800 kg
--- D&D Technologies
DD Tech Australia is your trusted partner in innovative drainage and water management solutions. With a focus on quality and sustainability, DD Tech offers a wide range of cutting-edge products designed to address various drainage challenges. From advanced surface water drainage systems to eco-friendly solutions, DD Tech provides reliable, high-performance options for residential, commercial, and industrial applications. Elevate your water management needs with DD Tech Australia and experience effective, eco-conscious solutions for a drier and safer environment.
Description
The Self-Locking Security Gate Latch Pro is a high-quality and reliable gate latch designed to provide enhanced security for your gate. It features a self-locking mechanism that automatically locks the gate upon closing, eliminating the need for additional locks or keys.
The Self-Locking Security Gate Latch Pro is made from durable materials, ensuring long-lasting performance and resistance to harsh weather conditions. It is designed for easy installation on a variety of gate materials, including metal, wood, and vinyl.
One of the key features of the Self-Locking Security Gate Latch Pro is its convenience and ease of use. Once the gate is closed, the latch automatically engages and locks, providing a secure barrier without the need for manual locking. This feature is particularly useful for ensuring that the gate is always securely closed, even if someone forgets to lock it manually.
The latch can be easily opened from the inside by simply lifting the handle, providing quick and convenient access from within the property. Additionally, it can be padlocked from both sides for added security if desired.