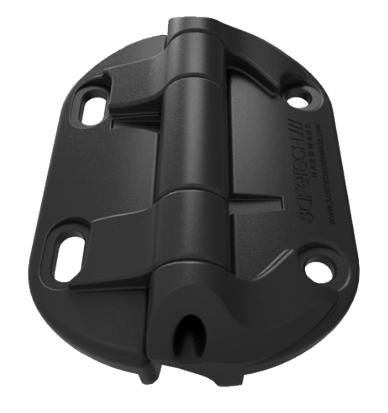 Low Voltage Centsys D5 Evo 12V DC - Battery & 2 Remotes - Sliding Gate Motor
3
MOT013
16.000 kg
--- Centsys
Centsys Australia is a trusted name in advanced access control and automation solutions. With a strong commitment to excellence, Centsys offers a comprehensive range of top-tier products and services. From cutting-edge gate operators to sophisticated access control systems, Centsys provides reliable, high-performance solutions that ensure security and convenience for residential and commercial properties. Elevate your access management and automation needs with Centsys Australia and experience a new level of efficiency and security.
Description
The MOT013 Low Voltage Centsys D5 Evo 12V DC Battery Kit with 2 Remotes is a comprehensive package designed for low-voltage gate automation. This kit includes all the necessary components to automate your gate, providing convenience, security, and reliable operation.
The D5 Evo is a renowned sliding gate motor from Centurion Systems, known for its durability and superior performance. It operates on a 12V DC power supply, making it suitable for low-voltage applications. The motor is designed to handle gates weighing up to 500 kilograms, providing smooth and reliable operation.
The kit includes the following components:
D5 Evo Sliding Gate Motor: The motor is the core component responsible for opening and closing the gate. The D5 Evo motor offers advanced features such as battery backup, onboard receiver, and intelligent speed control

Two Four-Button Remotes: The kit includes two four-button remotes for convenient gate control from various locations. These remotes allow you to open, close, and stop the gate with ease.

12V 7Ah Battery: The battery serves as a backup power source in case of a power outage, ensuring uninterrupted gate operation.

Theft-Resistant Cage: The theft-resistant cage provides additional security by preventing unauthorized access to the motor.

Mounting Hardware: The kit includes all the necessary mounting hardware for easy and secure installation of the motor and other components.
The MOT013 Low Voltage Centurion D5 Evo 12V DC Battery Kit with 2 Remotes is an ideal choice for low-voltage gate automation needs. It combines the reliable D5 Evo motor with essential accessories, including two remotes for added convenience. With its robust features and secure operation, this kit provides an efficient solution for automating your sliding gate.
Maximum Gate Weights
Holds gates up to 500kg