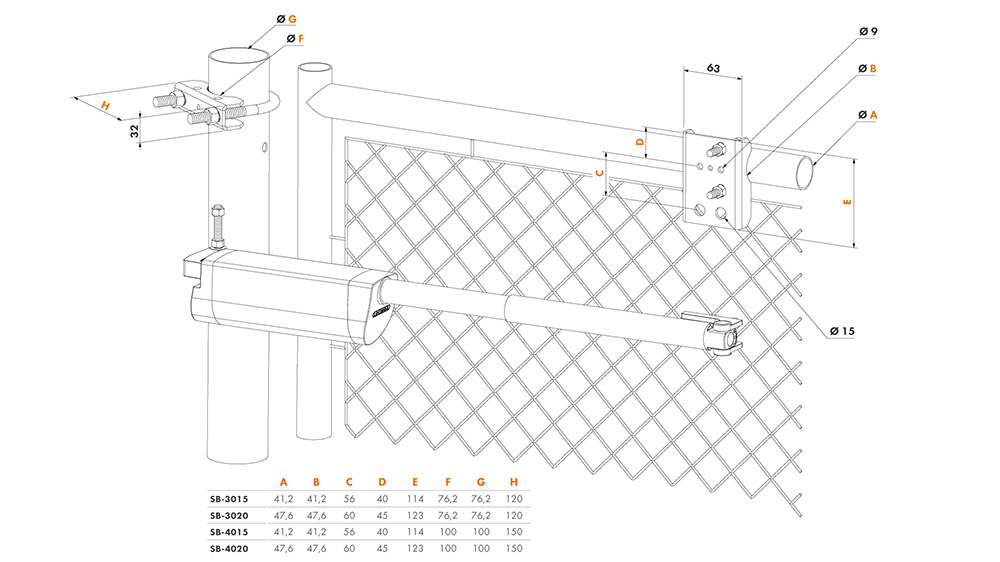 304 Stainless Steel Weld on Bearing Hinges Pair
3
HN428
3.500 kg
---
Description
Upgrade your gate or fence with the precision and durability of our HN428 304 Stainless Steel Weld-On Bearing Hinges. Crafted with uncompromising quality, this pair of hinges is designed to elevate the performance and longevity of your security structure.
These hinges are made from high-grade 304 stainless steel, offering resistance to rust and corrosion, ensuring they withstand the test of time even in harsh outdoor environments. Equipped with built-in bearings, these hinges allow for smooth and effortless gate movement, eliminating squeaky or stiff hinges.
Designed for easy installation, these weld-on style hinges provide a secure and reliable attachment to your gate or fence. They are suitable for a variety of gate and fence types, making them perfect for both residential and commercial applications, capable of handling heavy gates with ease.
Built to last, these hinges are engineered for durability, ensuring a sound investment for your property's security and convenience. Upgrade your security solution today with the HN428 304 Stainless Steel Weld-On Bearing Hinges. Ensure smooth operation, longevity, and peace of mind for your gate or fence.
Top Bearing Hinge: 70mm Dia with Screws and Weld-on Plate (114mm L x 70mm W)
Bottom Bearing Hinge: 70mm Dia x 52.5mm H.